The one of the most trendy show of Star Plus channel is Pardes Mein Hai Mera Dil (PMHMD) which is telecasting on this Indian Television Channel at 8 pm from Monday to Friday. In this show, Naina aka Drashti Dhami and Raghav aka Arjun Bijlani are playing a lead role in the show.

Must read out

written update

​As we know, people likes Raghav and Naina's couple the most but here all people are getting tensed to see that Raghav is proved dead and Naina has decided to take a revenge from Rihaan (Raghav's killer) at any cost. Actually, she gave a birth to Rihaan and Ahana's baby whose name is Ahaan in the show. Just to take baby's excuse, Naina married to Rihaan and then came into his house whereas Harjeet and Armaan who are Rihaan's step family. Yes they are Rihaan's step brother and mother. On the other side, Harjeet want to kill Rhaan's son because she just want to finish Rihaan's name.

But Naina came to Rihaan's house just to take revenge from him. But she didn't know that Ahana's spirit was waiting for her. The time when Naina took first step in Rihaan's house then Ahana's spirit came into Naina's body. Now Ahana is playing games with Harjeet, Rihaan, and Armaan because she is also not happy with Harjeet and Armaan because they killed her.

So that, Ahana is making Naina to behave just like her in front of Rihaan. Due to which Rihaan is tensed every time. But in upcoming episode of Pardes Mein Hai Mera Dil, the Ahana wants to romance Rihaan. So that she will come in Naina's body and starts to romance Rihaan. Now the question arises that whether audience will like Naina and Rihaan's romance or not. Just wait and watch for the show because it will telecast soon in couple of weeks.
Powered by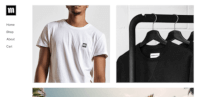 Create your own unique website with customizable templates.